Great article from Bicycling.com on finding the right bike size.
Nowadays, almost everything can be bought online—and bikes are no exception. But the convenience of having your new bike delivered directly to your home comes with one main drawback: Unless you've already had a chance to try it out beforehand, you're taking a gamble on getting the right size. Buying in person? That's much easier, but it still helps to know what to look for. Follow these steps, and you'll be ready to hit the road (or the trails) on the right bike in no time:
Consider the Bike Type
First, consider what kind of bike you want. Sizing varies greatly between road and mountain bikes, as well as between men's and women's models and even between individual manufacturers. You'll want to be familiar with your own wants and needs before determining what size is right for you. Many manufacturers have their own sizing charts that will steer you in the right direction.
Use Your Height
While using your height as a guide is one of the easier ways to get an idea of your frame size, it won't give you a perfect fit. Rather, it's just a decent way to determine whether the frame will be too short or too tall. Below are general guides for road bikes and mountain bikes. Keep in mind that this is only a general guide. Sizing will still vary between brands.
Road Bike Size Chart: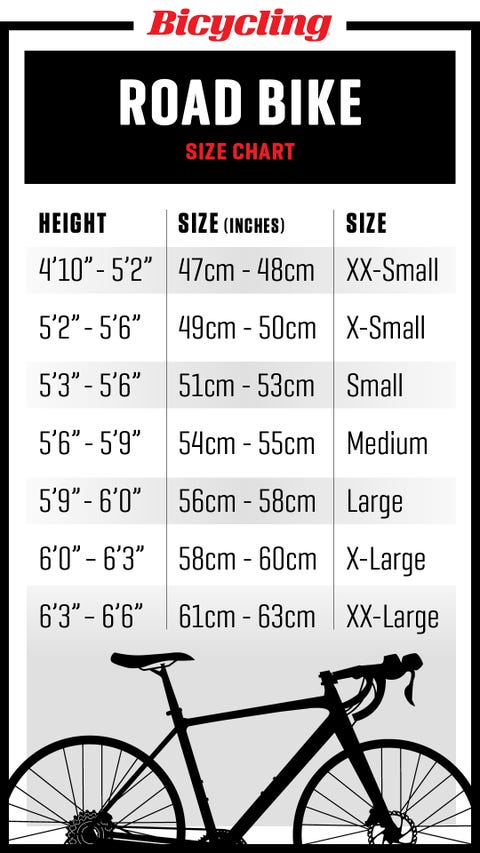 Mountain Bike Size Chart: